BUY MY STUFF!
www.asianmanrecords.com
Chris Murray and King Apparatus albums are available at the Asian Man Records website,
or by phone at (408)395-0662, for only $8 - way cheaper than any store!!
Ordering direct from Asian Man is fast, reliable, inexpensive and easy - go for it!!


Currently Available On Asian Man
Chris Murray - The 4-Track Adventures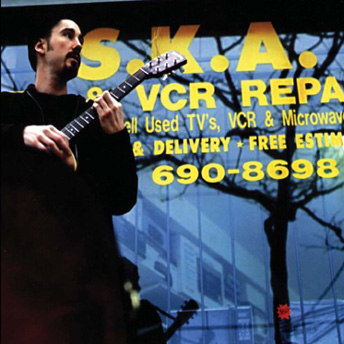 Where the lo-fi madness all began!! The re-issue of this classic album includes original artwork with added liner notes, plus the video for Rock Steady! You know you want it.
Chris Murray - 4-Trackaganza!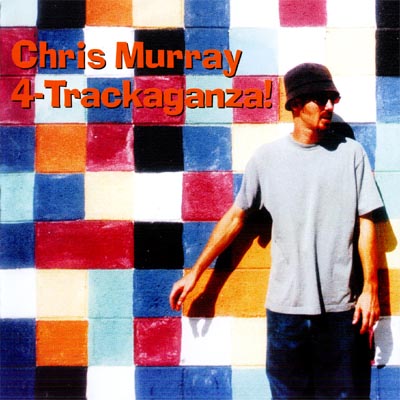 With his second solo album, Chris serves up another helping of timeless 4-track vibes. The strong influence of early American folk and blues on Jamaican roots music is evident on such tracks as Back Rooms & Diesel Fumes, California Time and the apocalyptic Dinosaurs. What goes around comes around.
Chris Murray - Raw

Recorded on a Walkman, Chris Murray's third release bristles with the gritty intimacy of an Alan Lomax field recording. Stark and real, vibrant and immediate, the strength of this album lies its unwavering focus on the singer and the song. Guest vocal appearances by Deston Berry & Alex Desert(Hepcat), Neville Staple(The Specials) and members of Go Jimmy Go make Raw a must-have for any serious ska fan.
King Apparatus

The incredible 17 song debut release from King Apparatus features instant classics Non-Stop Drinking, Five Good Reasons, Made For TV and more. Originally released in 1991, the Asian Man reissue features three bonus tracks taken from demo sessions for "Marbles" including the previously unreleased song, Something That I Need.

The sophomore release by King Apparatus displays the band's increasingly progressive attitude towards ska music and studio production. Originally released in 1993 and declared "ska album of the year" by many critics, the Asian Man reissue features four blistering live bonus tracks, the only live King Apparatus recordings ever officially released.